Prêt-à-Portea: the Couture Cakewalk
Arriving perfectly dressed for the new season, the Autumn/Winter 2021 Prêt-à-Portea collection showcases couture cakes inspired by designers from Ganni to Gucci. A contemporary twist on afternoon tea, this playful and stylish edit is set to become another favourite for sweet-toothed fashionistas.
This season's collection opens with a striking ensemble from Balenciaga Couture – reimagined as a velvety mandarin cheesecake, topped with an oversized chocolate hat. While a delicately spiced and intricately iced biscuit – complete with red lipstick and oversized glasses – is our pastry team's fitting tribute to fashion icon Iris Apfel's 100th birthday.
Fresh off the runway
Seasonal flavours are firmly on the menu, with the cassis mousse with blackcurrant jelly, depicting Stella McCartney's psychedelic jumpsuit. A Pink Lady apple pavlova is a refreshing nod to Giambattista Valli's avant-garde look, and a hazelnut dacquoise with salted caramel sees cult Danish brand Ganni make its Prêt-à-Portea debut.
The season's centrepiece is a made-to-share red velvet mascarpone mousse, finished with a chocolate truffle riding hat – straight from Gucci's 100th anniversary collection.
As always, your tea also includes elegant canapés and sandwiches, with a selection of loose-leaf teas from our extensive collection.
Seasonal Prêt-à-Portea
From 11 - 14 February, 26 & 27 March and 15 - 18 April 2022, we will be serving our seasonal Prêt-à-Portea only, from £79 per person. This will include our fashion-inspired delicacies, as well as seasonal treats and your choice of a glass of champage or a mocktail.
Reservations
Reservations at The Berkeley can be made up to 90 days in advance.
Opening Times
Afternoon Tea is served Monday - Sunday: 1pm - 5.30pm.
Send a personalised gift via email or post.
Prêt-à-Portea Masterclass
(suspended until further notice)
Your opportunity to discover Head Pastry Chef Mourad Khiat's secrets behind fashion's favourite afternoon tea.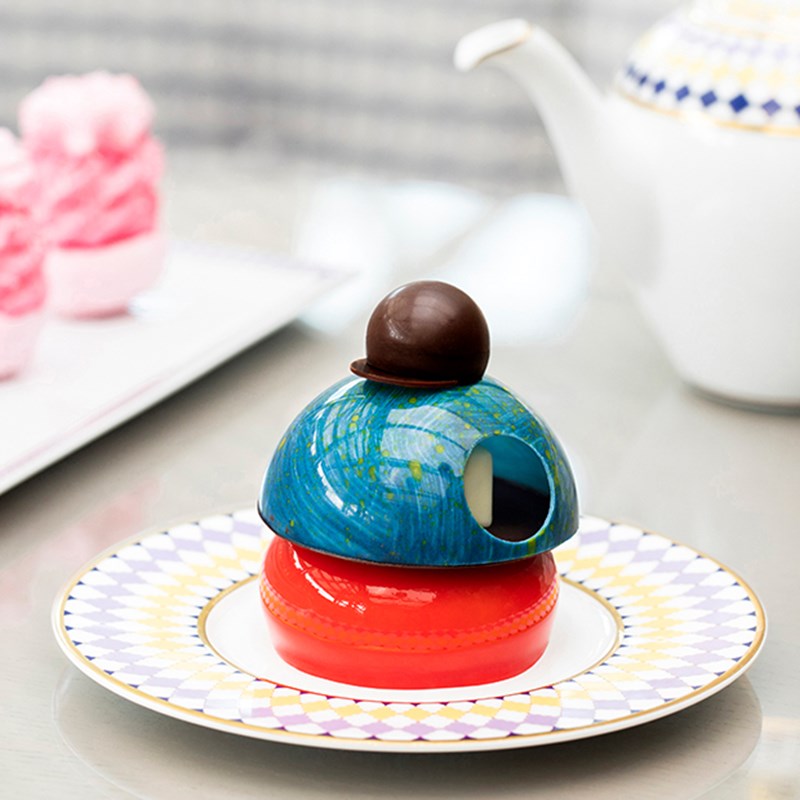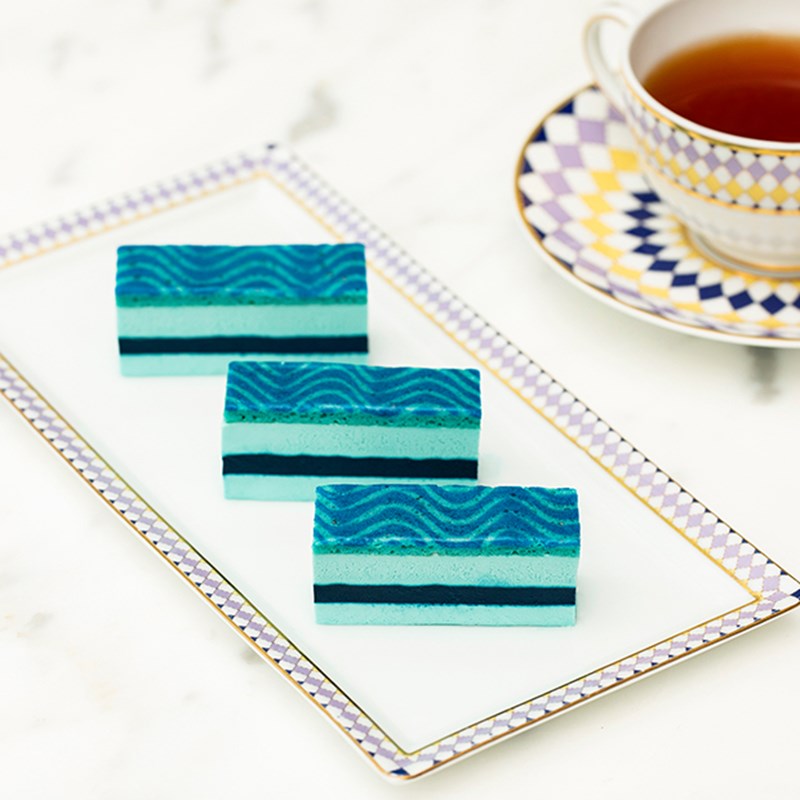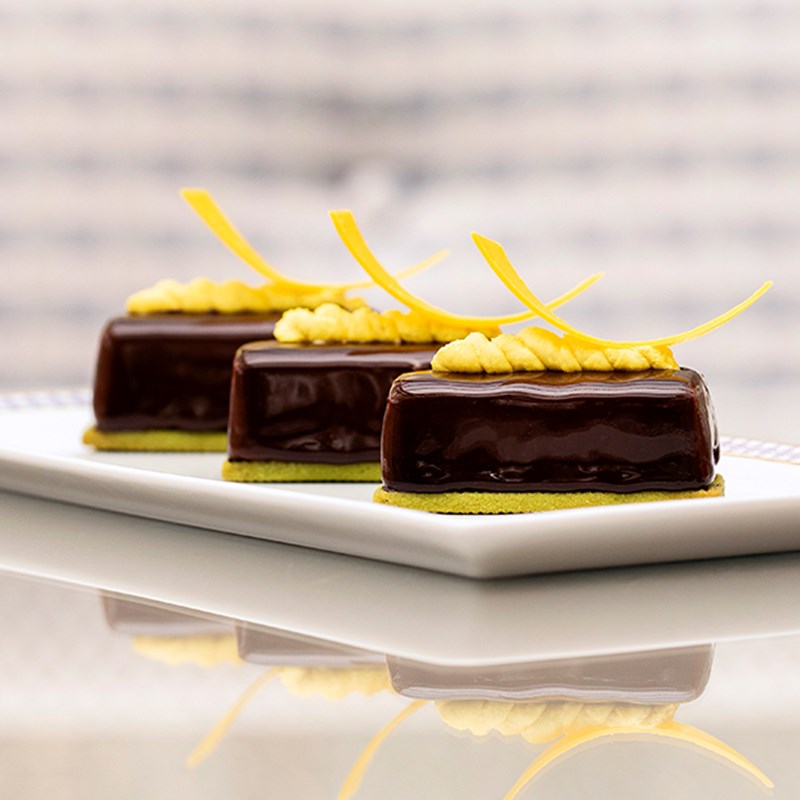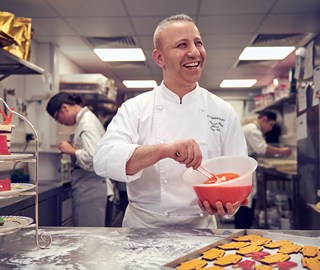 The perfectionist behind the pastry
Following in his pâtissier father's footsteps, the art of afternoon tea is personal for Head Pastry Chef, Mourad Khiat. Drawing on culinary traditions and catwalk collections from around the world, each delicate creation is an expression of Mourad's impeccable taste. Balancing beautiful flavours with intricate designs for the ultimate statement piece.
Read more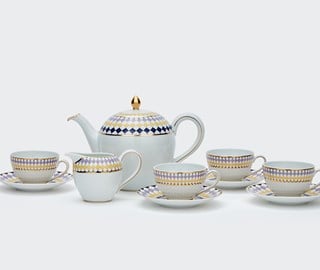 Time for tea, at home
Bring the style of The Berkeley home with our couture china tea set, availabe to purchase from our online shop. Capturing the sartorial style of Prêt-à-Portea, this set features the same indigo, yellow and lilac palette you'll find in the Collins Room and is made exclusively for The Berkeley by Bernardaud.
Shop now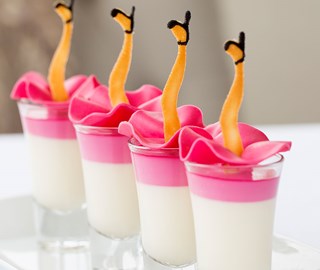 High-fashion bakes and biscuits
'Prêt-à-Portea: High-Fashion Bakes and Biscuits' was published to celebrate the 10th anniversary of our iconic afternoon tea with 20 recipes and baking techniques from the hotel's Head Pastry Chef Mourad Khiat.
Buy the book