You say the word, we'll make it happen. It could be an intimate wedding or a long-awaited reunion in our contemporary ballroom. A private dinner with friends and family in a stunning setting, or an informal get-together over stylish cocktails.
With an experienced events team, versatile spaces and state-of-the-art technology on hand, we're ready to put your plans into action.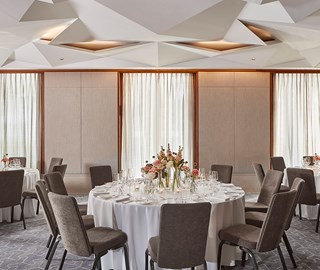 Event Spaces
Versatile, striking and with The Berkeley's signature sense of style, our spaces set the scene for anything from a cocktail reception to a catwalk show. Whatever shape or size event you're planning, you'll find a space to match.
See our spaces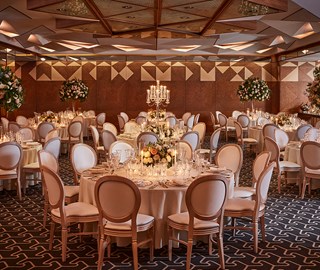 Weddings
Even the smallest ceremonies deserve the most special attention. From the intimate setting to the imaginative last details, we're here to make your dream day come true. Though you may still end up pinching yourself, just to make sure.
Plan your wedding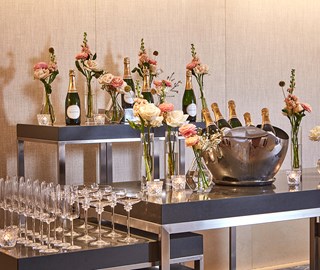 Social Events
Baby showers, bar mitzvahs and birthdays. Anniversary dinners and grand gala banquets. Life's full of special events worth celebrating. Whatever your reason for throwing a party – or even if you have no reason at all – we'll make it one to remember.
Plan your party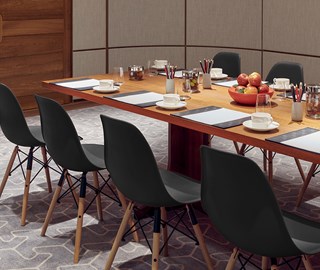 Business Events
A renowned, central London location. A setting with style, history and prestige. A dedicated team ready to pull out all the stops. From private board meetings to full-scale conferences, make a statement at The Berkeley.
Plan your event
CELEBRATION CAKES BY CÉDRIC GROLET
Exquisite, edible works of art define celebration cakes by Cédric Grolet. These grand showstoppers are hand-crafted to order – and the possibilities are boundless. Whether it's a magnificent wedding centrepiece or a sweet finish to a special event, each unique cake will be created from the season's finest ingredients and intricately decorated. Collect by appointment from Cédric Grolet at The Berkeley or have your commission delivered to your venue.