There are plenty of places to have a drink or a cocktail in Knightsbridge. But few can match the Blue Bar for wow factor.
Drop in for some of the most colourful cocktails in town. There's nothing quite like a Wedding Cobbler, a Naked in the Rain or a Kryptonite to ease you into the evening.
Settle into a cosy nook to take in David Collins's Lutyens Blue theme. Or discover the Blue Bar's contemporary side by scoring a table in the state-of-the-art glass extension. Spacious and impeccably stylish, this is a bar whose sparkling energy is sure to leave you spellbound.
Sample Menu
Opening Hours
The Blue Bar is now closed until further notice.
The Blue Bar operates a no reservation policy.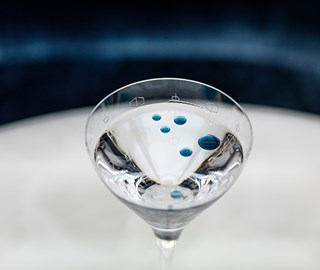 Meta Menu
As eclectic as the space in which they're shaken, stirred and served, the new Meta Menu is a curated list of 16 cocktails to suit every whim.
Explore the flavour map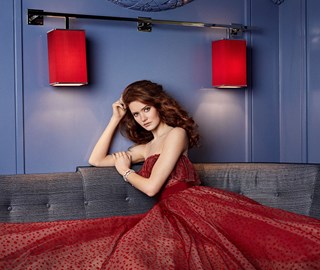 NEVER MISS A BEAT
Every Thursday from 8.00pm, world-class DJs provide a soundtrack to the evening with deep house, tech and lounge tracks. So, while you're sampling Peachy Life or a bottle of Bollinger and a dozen rock oysters, our resident mix masters will be sampling the latest tunes.
Striking design
The striking Lutyens Blue colour scheme was originally created by David Collins. When it came to refreshing the design, Collins' protégé, Robert Angell, left this in place, along with listed architectural features that came from the original Berkeley on the corner of Piccadilly and Berkeley Street. Features such as the white onyx bar and black crocodile-print leather floor were introduced to complement the blue theme and update the overall look.
The glass pavilion
The Blue Bar was extended into a state-of-the-art glass pavilion in 2016, giving it spaciousness and a contemporary twist. The glass extension, designed by architects Rogers Stirk Harbour & Partners, diffuses light throughout the bar for a sense of long, summer evenings and starry-eyed nights.