Cédric Grolet at The Berkeley
With a string of accolades citing him as the best pastry chef in the world, Cédric Grolet – known for his trompe-l'œil artistry, Fruits and Flowers – has opened the doors to his first patisserie outside of France, Cédric Grolet at The Berkeley in London.
Positioned on Knightsbridge, with leafy views over Hyde Park, Cédric Grolet at The Berkeley is home to the chef's signature viennoiserie, cookies, cakes and standout patisseries for takeaway, all made each morning fresh for the day, with a 'once they are gone, they are gone!' policy. Currently sold separately in Paris, Cédric Grolet's most famous creations, his fruits and flower cakes, are sold together for the very first time. Alongside these standout creations is an exclusive for London: a signature trompe-l'œil, where Cédric Grolet and his team have created an illusion of his favourite British cake, a classic scone, as a tribute to Britain.
For those who want more than a takeaway experience, discover Cédric Grolet's Counter, which hosts a globally exclusive dining experience inside the lab. Sat around a counter divided into two sets of four seats either side, guests will be treated to a menu of signature tastings, five sweet and two savoury, served with champagne, while the team of chefs makes finishing touches to these staggering creations.
Cédric Grolet's Counter is priced at £135 per person (exclusive of service charge). Bookings are open for three sittings daily - 10.30am, 1.30pm and 4pm.
Due to the nature of the pastries and the ingredients used to create them, we are unable to accommodate dietary requirements.
Opening Hours
Monday - Sunday: 8am - 7pm
Contact Us
Email: cedricgrolet@the-berkeley.co.uk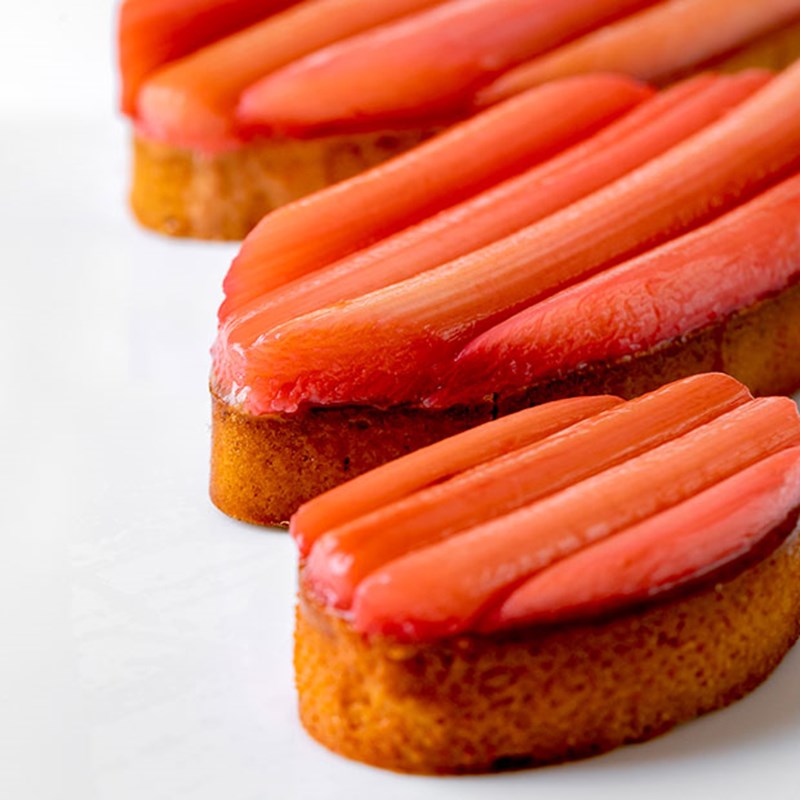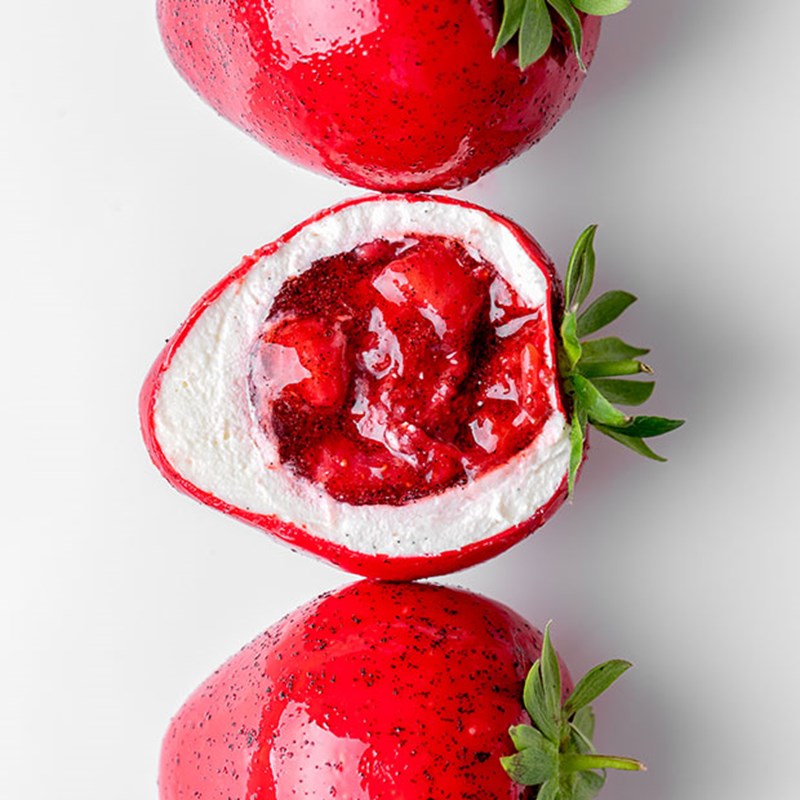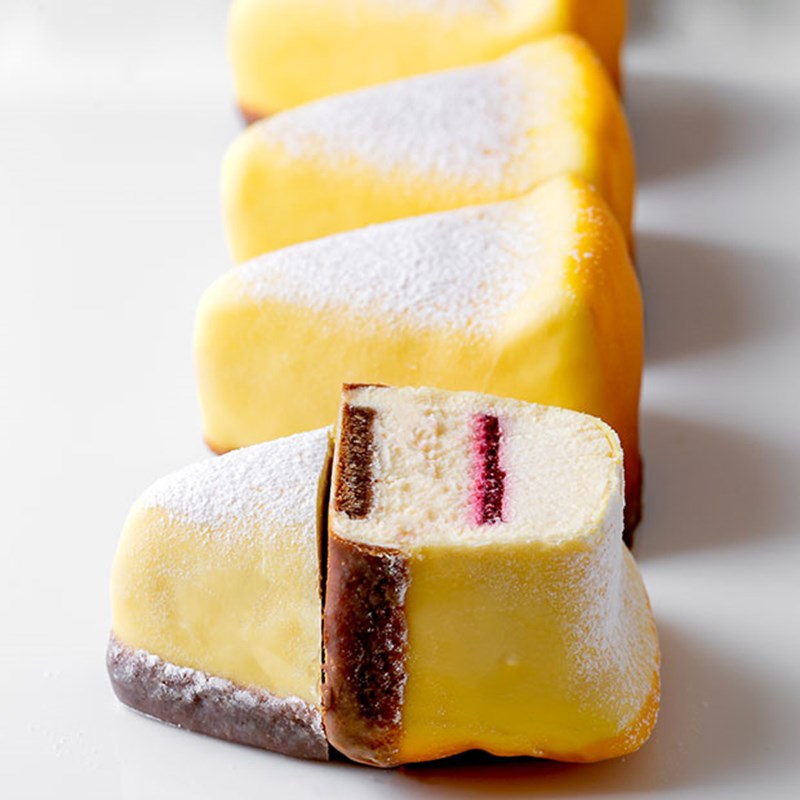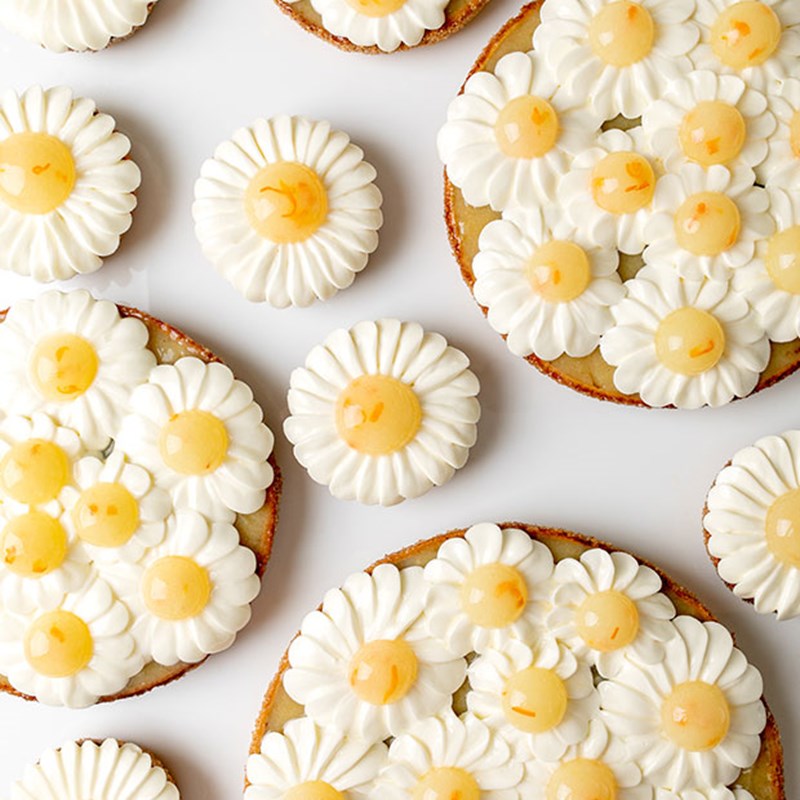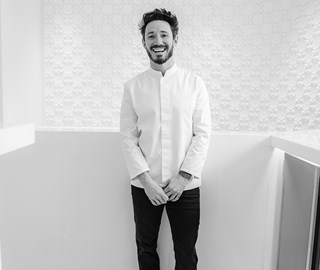 Cédric Grolet
World-renowned pastry chef Cédric Grolet joined Le Meurice in 2012 as sous-chef, rapidly rising to pastry chef after spending years perfecting his creations. In 2018, he launched La Pâtisserie du Meurice by Cédric Grolet with his first identity: Fruits. A year later, he opened his own boutique, Cédric Grolet Opéra, introducing his vision of pâtisserie and a new identity: Flowers. Cédric Grolet has won a host of international awards and released three bestselling books: Fruits, Opéra and Fleurs.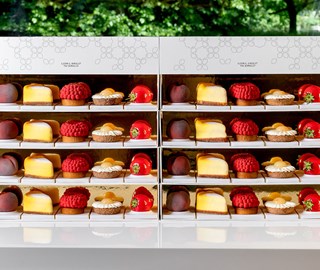 Cédric Grolet Picnic Box
Pop into Cédric Grolet at The Berkeley to celebrate the summer picnic but not as you know it, to takeaway and enjoy in neighbouring Hyde Park. A delicious assortment of curated patisseries are accompanied by artisan coffee or champagne to complete your treat. Priced at £50 without champagne, £110 with half a bottle of Billecart Salmon Rosé champagne and £165 with a full bottle of Billecart Salmon Rosé and available to takeaway from the patisserie.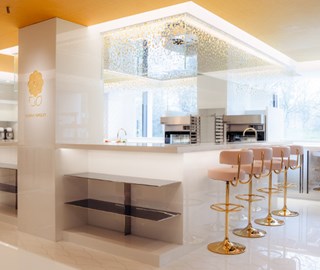 The pastry lab
Designed by French interior designer Rémi Tessier as a high end pastry 'lab' with polished stainless steel, the walls feature carved flowers and lemons, representing Cédric Grolet's first ever union of his fruit and flower creations, with the scallop floor tiles representing the apple slices found in the 'tarte aux pommes' he enjoyed as a child.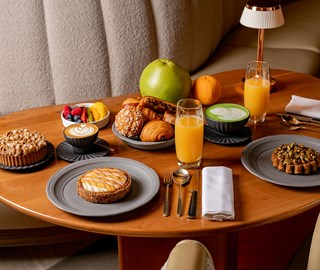 Breakfast and goûter by Cédric Grolet
Stop by The Berkeley Café throughout the day for Cédric Grolet's 'petit déjeuner' of perfectly-layered viennoiserie, signature desserts and goûter, the long-standing French ritual of sweet snacking. Designed to be enjoyed with champagne, the goûter menu features standout showstoppers from his patisserie including a London exclusive Scone, the Noisette and the Citron, Cédric Grolet's bestselling creations in Paris.
Make a reservation