For a limited time this summer, the third generation sushi master, Chef Endo Kazutoshi, will open a sushi bar for eight guests in a hidden spot here at The Berkeley.
Embracing the traditional omakase experience, this truly intimate performance of Chef Endo's culinary craftwork will feature signature dishes involving skills honed during Endo's 20 year career. From Scottish scallop oshinogi to wagyu beef agemono and lemon sole usuzukuri, each delicate dish involves the freshest ingredients of the highest quality from both UK and Japanese suppliers.
This intimate experience begins with Japanese-inspired cocktails created by The Berkeley's Blue Bar mixologists, before guests are taken to the high counter to savour the theatre of Endo's sushi mastery over the bespoke 15 course menu.
The 15 course menu is priced at £150 per guest. A sake and wine pairing menu for guests will be offered on the night for guests wishing to add to their experience.
Reservations
To book call us:
+44 (0)20 7201 1619
(Our reservations office is open Monday to Friday from 8am to 8pm and Saturday to Sunday from 9am to 7pm)
or email:
endo@the-berkeley.co.uk
Opening Hours
Open Thursday, Friday and Saturday evenings from 20 July to 31 August 2018
Bookings are available at 6pm and 8.30pm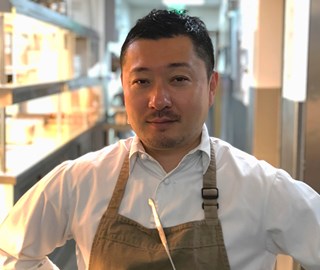 CHEF ENDO KAZUTOSHI
Third generation sushi master Endo Kazutoshi began his culinary career in the family restaurant at the age of 22. Endo has worked his way up - from launching a myriad of Zuma restaurants worldwide to catering for some of the world leaders, his traditional style of sushi is recognised globally.